About Us – Albery Tyson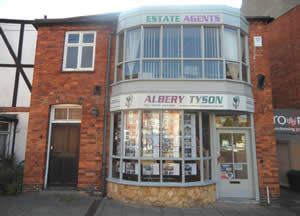 Albery Tyson began trading in 1995 in Regent Street in Rugby. After a short time successfully operating in this area, we decided to expand into Leicestershire, and opened an office in the busy and popular town of Market Harborough. Albery Tyson moved into an office on St Marys Road, close to the town centre in 2000, where we continue to thrive.
In 2006 we were offered the opportunity to relocate our office to a town centre location and into the modern office which we still occupy in Roman Way behind the St Dionysius Church.
We soon became a very successful independent estate agency, and were selling and managing properties in Market Harborough, Lutterworth and the surrounding areas. One of the reasons for our popularity is knowing the vendor, landlord, purchaser and tenant are the most important part of our business.
About Us – Albery Tyson Independent estate agents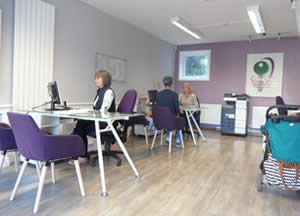 All our staff are long serving members of our team and have an extensive knowledge of selling and letting properties. We always welcome the public to call or visit our office if they need advice.
Albery Tyson strive to provide good quality properties to purchasers and tenants, and have a very good background knowledge of the local and surrounding areas so they are best placed to advise vendors, purchasers, landlords and tenants.
We constantly strive to be the leaders in our field and ensure all of our staff are trained to ARLA and Property Mark standards. This ensures that our customers can be confident that they are being given the best information for their situation and that we will endeavour to support our clients in both relocation and finding a new home. We take great pride in offering good quality customer service and often receive great feedback from clients that we have helped. Why not see if Albery Tyson can be the ones to put you on the right track!